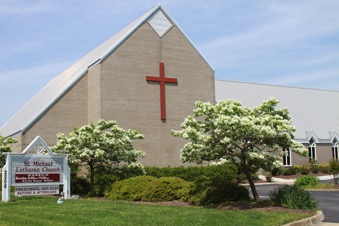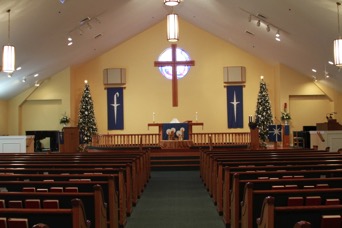 We invite you to come and see! We are located at 2208 Princess Anne Road just past the
intersection of General Booth and Princess Anne. We celebrate Holy Communion weekly
at both services and nursery is provided.
St. Michael is a congregation of the
Evangelical Lutheran Church in America
. We were organized in 1988 and became the first congregation of the newly formed ELCA in the
Virginia Synod
.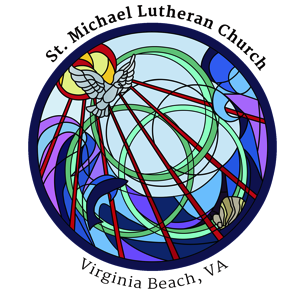 St. Michael became one of the fastest growing congregations in the ELCA and today has grown to a membership of over 800.

We celebrate the many expressions of our faith: in our worship and our gathering together as the people of God and in all the ways we serve the work of the gospel in the community and in the world.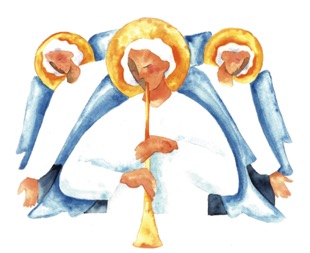 During the Season of Advent we will have mid-week worship on Wednesday nights. There will be a light supper at 6:00PM followed by worship at 6:45PM. Join us on December 2nd, 9th and 16th for fellowship and worship.

Christmas Eve worship will take place at 4:00PM, 7:00PM and 10:00PM. The 4 o'clock service is a family service with special attention given to young children and families. All services on Christmas Eve will include Holy Communion. We will have one service of Holy Communion on Christmas Day at 10:00AM



Our website is under development to better communicate with members and visitors alike.
Please come and join us for worship and if have questions you can contact us online or call
the church office using the contact information below. Christ's peace be with you!






St. Michael Lutheran Church
2208 Princess Anne Rd.
Virginia Beach, Virginia 23456
757-427-5088

Email the office:
admin@stmichaelvb.org

Email pastor Stephen Bohannon:
pastor@stmichaelvb.org